2001
Tim is made redundant from KTL Kingston Communication in Hull and launches RadioCAD in April 2001. The phone still rings at KTL for Tim's EMC design and troubleshooting and Tim pays KTL a 10% commission on all the work they pass to him. RadioCAD's first two years are filled with KTL referrals enough to establish RadioCAD as a stable enterprise.
2002
RadioCAD and Petards jointly set up an EMC test facility at Cowden in East Yorkshire. The 3 metre semi-anechoic chamber belonged to Petards and all the other equipment to RadioCAD.
Cowden 3M semi-anechoic chamber
Tim also designs RadioCAD's first half-watt UHF GFSK transmitter the RA013. This becomes the module used in Ramtech 5095 and Oracle caravan alarm system. Many thousands are built under royalty to RadioCAD.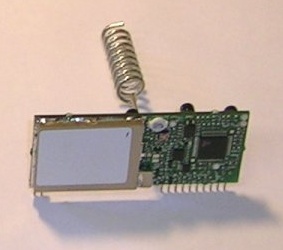 RA013 UHF TX module
2003
Tim lands a new product development contract with REACT in Rotherham that becomes the start of RadioCAD's long relationship with MRT in Beverley.
First prototype SARfinder DF
This handheld 121.5 MHz direction finder was originally designed for use with the RNLI. Only two were ever made and not a single one was sold. However this became the base technology for MRT's extremely successful SARfinder DF.
2004
RadioCAD design tiny microfilters, singles and quads, for Martek that become the splitter used in Fujitsu Telecom's offering to BT as they unbundle their copper network.
Martek FTEL single microfilter
2005-2006
Tim works on many products as an expert EMC trouble-shooter. Companies including: Effekta (UK), Road Pilot, Commtel, Zetex, Virtual Access, Allied Foods, Video Networks, Xymark, Sarian Systems, and BF Technology.
2007-2008
Tim starts the design MRT's AU9 Man-Overboard Beacon (MOB).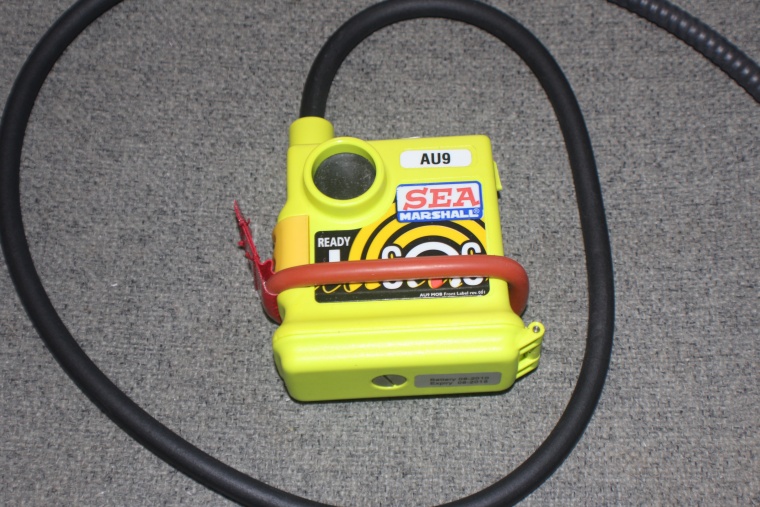 AU9 121.5 MHz MOB
Approvals work on the product is as time consuming than the design process, particularly EUROCAE ED14. In the video Tim built his own spark chamber for explosive atmosphere testing.
AU9 Explosive atmosphere testing video
2009-2010
RadioCAD suffers a good deal of bad debt due to the financial colapse of 2008/9, but RadioCAD survives. Tim starts work for new clients RSD Communications in Stirling, going on to design a couple of new products for them.
Printed Low-Pass Filter used in RSD's M5 Modulator
2011-2012
Tim develops MRT's flagship AU10 AIS Man-Overboard Beacon as well as attracting a number of new clients for RadioCAD's Cowden EMC and RF test facility. By this time Cowden has become a well established and well equipped test facility.
MRT's AU10 Man-Overboard Beacon
Tim now sits on ETSI TG26 technical committee, which means he has to travel three times a year to the South of France for 4-day long meetings followed by fine dining in Antibes and around.
2013-2014
RadioCAD expands taking on Jef Lofts as an embedded software engineer and Tim's son Richard as an apprentice.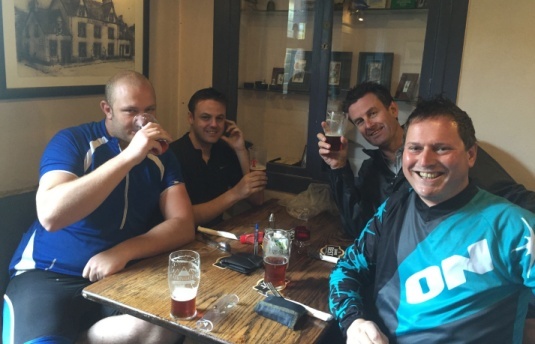 Here we see (left to right) Richard Jarvis, Dan Jarvis (elder son), Tim Jarvis and Jef Lofts
2015
RadioCAD becomes HID Globals preferred partner for contactless-card reader antenna design. Tim has been designing PCB reader antennas for customers like Counter Solutions in Derby. Now HID bring a steady stream of new clients to RadioCAD for new antenna designs.
2016
Tim makes the life changing decision to change career. Tim had been working in the electronics and RF industry for 33 years having decided on being an engineer aged 9. Following the call of the Lord God Tim starts retraining for church ministry. 2016 is the year Tim scales RadioCAD finding Jef a job with client Ramtech and Richard leaves to work as an electrician.
http://gateway.uk.net
2017-present
RadioCAD becomes a part-time Tim-only project as Tim continues his new life as a church minister. I still love the work I do for RadioCAD - it's always excited me and still does. Tim spends an average of 1 to 2 day a week on RadioCAD projects.